PRL Motorsports High Volume Intake System: 2017+ Honda Civic TYPE-R (FK8)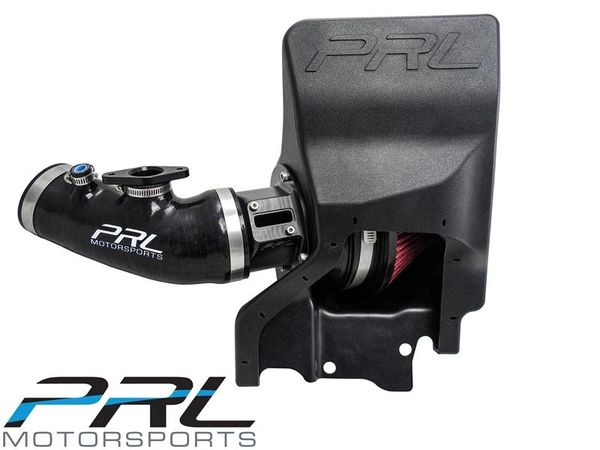 PRL Motorsports High Volume Intake System: 2017+ Honda Civic TYPE-R (FK8)
PRL Motorsports has offered the largest possible intake box without requiring modification (cutting or trimming). Similar to the 1.5T Civic platform, this street version intake will be able to be installed without a tune while performing with proper performance and drivability. There are provisions within the air box to accommodate a possible secondary air source to expand upon the intake at a later date.
Kit includes:

(1) 4-Ply silicone intake hose
(1) Evap flange (anodized black)
(1) Two-piece MAF housing
(1) Rotomold airbox
(1) 6" air filter
(4) Stainless steel breeze lined clamps
Stainless hardware (Please torque all hardware and use blue Loctite as needed) They can back out if you don't!
SKU: PRL-CTR-INT-HVI
Reviews