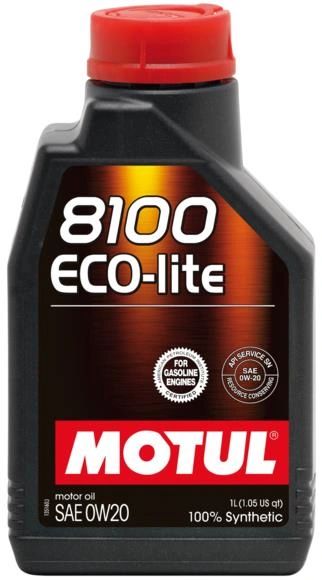 Motul 8100 Eco-Lite
*Application:* Engine lubricants
*Engine Type:* 4-Stroke
*Quality:* 100% Synthetic
*Product Range:* Car
*Viscosity:* 0w20
*API Standards:* API SN ; ILSAC GF-5

100% synthetic lubricant based on Ester-Technology. Fuel Economy lubricant with low viscosity for the latest generation of gasoline engines. Recommendations: Honda Europe gasoline engines, Mazda gasoline engines, Subaru SOHC engines.
SKU: 104981

Reviews