HKS HIPERMAX IV SP Suspension Kit: 2017+ Honda Civic TYPE-R (FK8)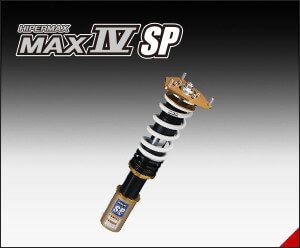 HKS HIPERMAX IV SP Suspension Kit: 2017+ Honda Civic TYPE-R (FK8)
Features include:
Suitable damper setting reduces unnecessary movement in sports use, which also improves drivability and creates more grip on tires with faster response in cornering. Increasing the spring rate reduces the body roll, and the single tube inverted  provides sharper and more direct handling.
The camber adjustable pillow upper for the front side and original upper mount design for the rear side.
The separated type of spring for the rear utilizes the direct coil spring with selected rate.
The HKS HIPERMAX IV SP is available with or without the Suspension Error Canceller Kit. Please choose from the optional drop down menu to select with system you prefer. The SEC cancels the error message that appears when the stock suspension is removed. It can only be used on the CTR and the Si.
SKU: 80250-AH003, 80250-AH003C
Reviews