Graham Rahal Performance Intercooler Upgrade: 2019+ Acura RDX 2.0T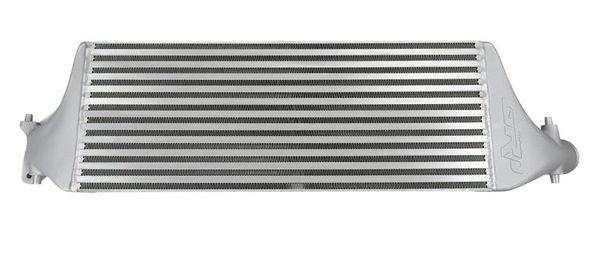 Graham Rahal Performance Intercooler Upgrade: 2019+ Acura RDX 2.0T
GRP is proud to team up with PRL Motorsports to create a high-quality intercooler upgrade for the 3rd generation Acura RDX. Similar to the Honda Civic Type R, the Acura RDX is also susceptible to heat-soak. Unfortunately excessive heat-soak increases the risk of detonation and causes major power-loss due to high charge air and cylinder temperatures. These issues become even more prevalent with spirited driving and/or increased power outputs.

With a dense bar-and-plate core and billet machined aluminum end tanks, this intercooler will allow for increased air flow and heat exchange, therefore producing more overall efficiency for high performance engines or stock.

This intercooler utilizes factory mounting spots with cast aluminum end tanks as well as all factory air ducts/shrouds. No cutting, fitting or trimming is required. Kits come with all hardware needed for a seamless install.
SKU: GRP-RDX-IC, GRP-RDX-IC-BLK
Reviews