AEM Water/Methanol Inline Injection Filter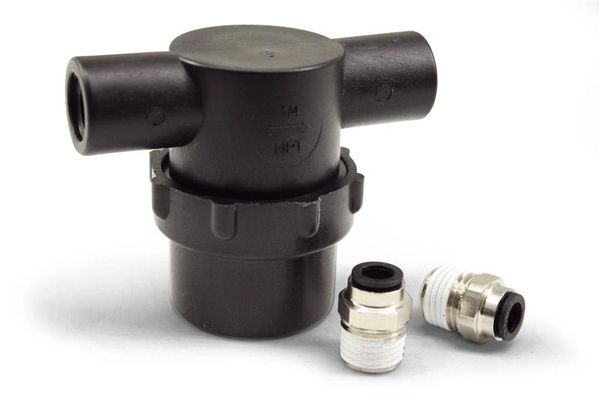 AEM Water/Methanol Inline Injection Filter
STOP! THIS PRODUCT HAS LEGAL RESTRICTIONS. READ THIS BEFORE INSTALLING/USING!
WARNING!
THIS IS A RACE ONLY PRODUCT MANUFACTURED AND SOLD FOR INSTALLATION ON VEHICLES DESIGNED TO BE USED SOLELY FOR COMPETITION PURPOSES. ONCE THIS PART IS INSTALLED, THE VEHICLE MAY NEVER BE USED, OR REGISTERED OR LICENSED FOR USE, ON A PUBLIC ROAD OR HIGHWAY. IF YOU INSTALL THIS PART ON YOUR VEHICLE AND USE THE VEHICLE ON A PUBLIC ROAD OR HIGHWAY, YOU WILL VIOLATE THE CLEAN AIR ACT AND MAY BE SUBJECT TO PERSONAL CIVIL OR CRIMINAL LIABILITY, INCLUDING FINES OF UP TO $4,819 PER DAY.
AEM's Methanol/Water Injection Filter can filter particulates as small as 40 microns. It protects the working parts of the water/methanol system and the engine from particulates in the water/methanol mixture when installed in-line before the water/methanol pump, and can be used on virtually any water/methanol injection system using ¼" OD tubing.
SKU: 30-3003


Reviews